Inspection
In order to live a healthy and prosperous life, it is important to keep track of your physical condition and constitution.

Therefore, we propose regular inspections at our clinic.
By examining DNA and blood, it becomes possible to detect risks in your body, cancer, and delayed food allergy at an early stage and take countermeasures.
CTC inspection (cancer test)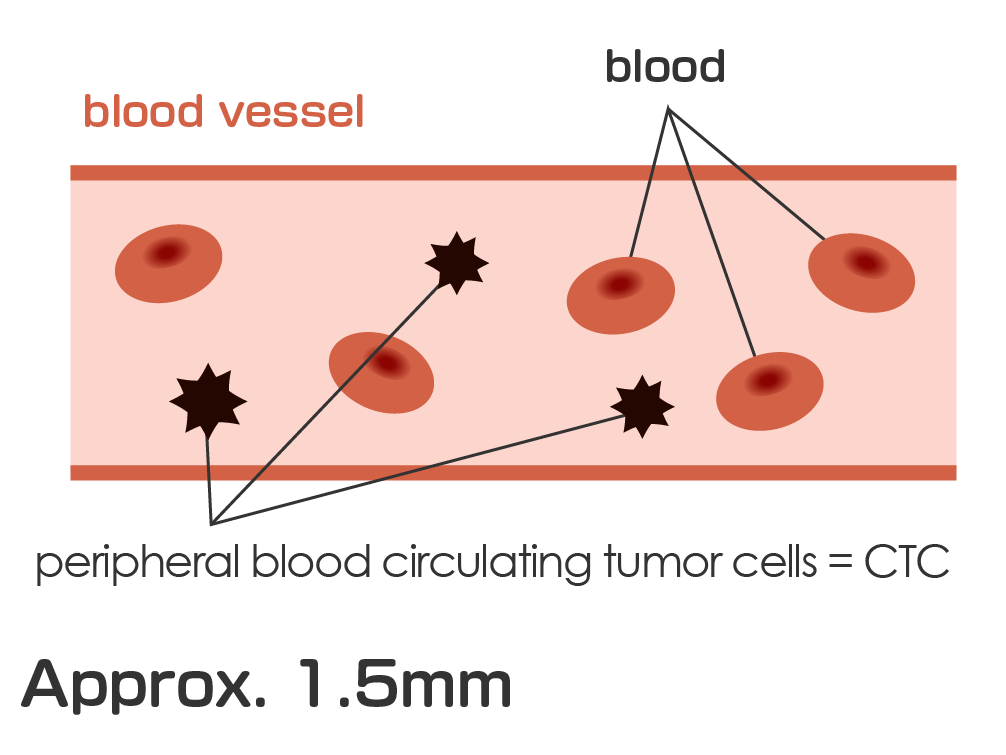 The CTC test is a test that measures the number of cancer cells (peripheral blood circulating tumor cells = CTC) that migrate in the blood. The number of CTCs allows early prediction of cancer progression (occurrence, transition).
In cancer tests so far, it could detect only a tumor of 1cm or more by image examination such as CT examination, 5mm or more in diameter for PET inspection, however because this test can measure cancer cells of 1.5mm, it is possible to detect cancer at an extremely early stage.
Also, by studying the characteristics of your cancer cells, you can use more effective anticancer drugs.
Delayed allergy test (IgG test)
The delayed allergy test is a test that detects delated allergies by examining IgG antibodies.
There are two types of allergies: immediate-type allergies that appear immediately after eating food such as urticaria, itch, dyspnea symptoms, and delayed-type allergies that show symptoms appear half to a few days after eating such as neuropsychiatric symptoms like headache, dizziness, depression stiff shoulders and chronic fatigue.
Delayed-type allergy is that symptoms occur after a lapse of time after eating and drinking, it was said that it was difficult to find the cause because there were cases where symptoms different from general allergic symptoms appeared.
This test may be helpful if you have chronic symptoms that you do not know about, such as feeling unwell or feeling sick every day.
Example of delayed allergy symptoms

Being sleepy after eating
Constipation
Easy to have diarrhea
The skin becomes easily rough
Allergic constitution
Feel heavy body
Unexplained slight fever
Irregular menstruation
Joint and muscle pains continue
DNA inspection
A DNA test is a test that examines one's constitution (disease risk and genetic tendency) by analyzing gene information.
Analysis technology has rapidly developed in recent years, analysis costs have decreased, and analysis time has become shorter. Since it is possible to examine DNA from saliva instead of blood, it is a relatively easy and familiar test. No need to retest as DNA is believed to remain unchanged.
From the test results, you can know the illnesses that tend to affect you. Based on that, it is important to improve lifestyle to prevent illness.
This clinic is by appointment only.
For counseling and consultation, please make a reservation in advance using the form. Reservation for counseling For information
TEL. 03-5542-1177
Telephone reception hours : 10:00〜18:00
Closed day: Thursday, Sunday, Public holidays